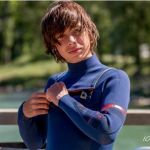 Name: Samuel BESSON - NickName:
Age: 13
City: THOUX Country: FRA
Home Cable: TEAM TNG Started riding: 2013 at TNG
Favorite Trick: Switch to 7 or 9 Front
Sponsors: You are welcome !
Motto: Quiet
If I win I will be happy !
Best Result: Soon
Music:
Hobby: Wakeboard, what else ?
www.cablewakeboard.net