Strong Field At 2014 Cable Wakeboard World Championships in Norway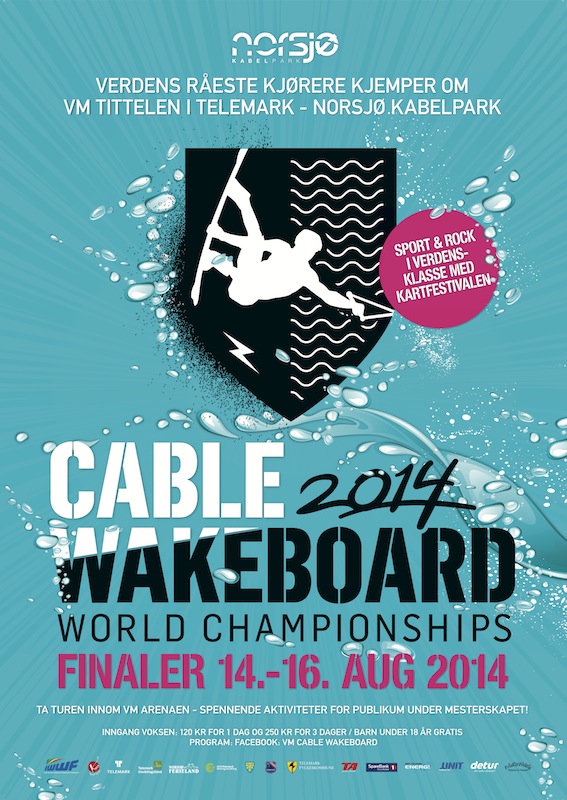 Media Release – For Immediate Release
Strong Field At 2014 Cable Wakeboard World
Championships in Norway
Norsjø Cable Park, Norway, August 8, 2014 – For the international wakeboarding
elite, it's the absolute highlight of the year: from August 10 to 16, 2014, nearly
200 riders from 29 nations will fight for the world championship titles in cable
wakeboarding and wakeskating at Norsjø Cable Park, Telemark County,
Norway. The strong field features most of the top-ranked riders of the world
ranking including reigning world champions Frédéric von Osten and Sophie-
Marie Reimers plus recently crowned European champions Julia Rick and
Dominik Gührs, all from Germany. Fans around the world will be able to watch
the action live on
www.cablewakeboard.net
.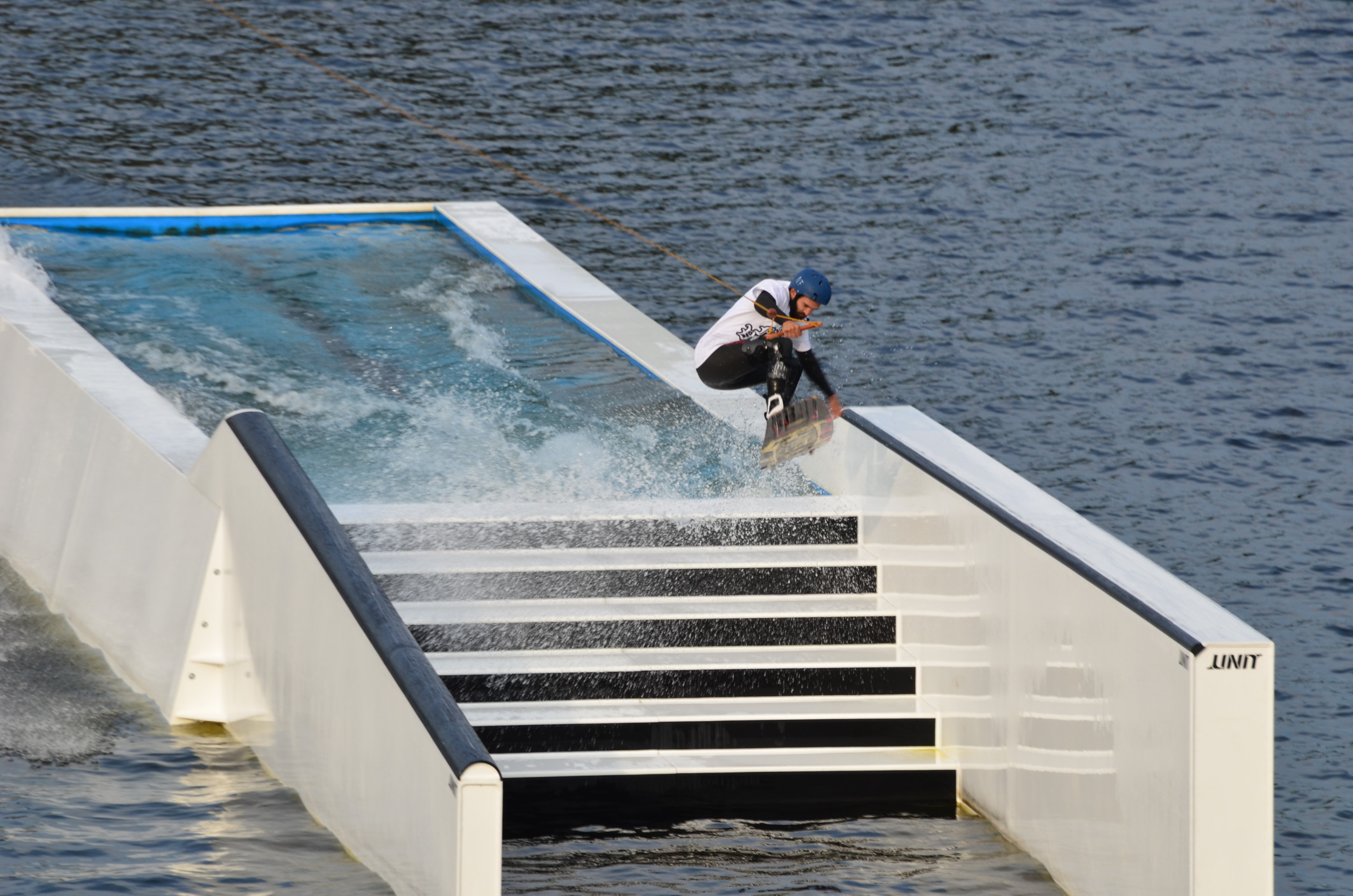 The opening ceremony of the 8th Cable Wakeboard World Championships will take place on Monday, August 11, 2014. During the week, qualification rounds, quarterfinals, semi finals and finals in 10 different wakeboard (WB) and 4 different wakeskate (WS) categories will be held: Boys and Girls (only WB), Junior Ladies and Men, Open Ladies and Men, Masters Ladies and Men (only WB) and Veterans Ladies and Men (only WB). The world champions in the Open categories will be crowned on the last day of the event, Saturday August 16. 8 riders will make it to the final, consisting of 2 runs each. The highest scoring run based on technical performance and overall impression will count as the rider's final score. The rider with the highest score will win the title.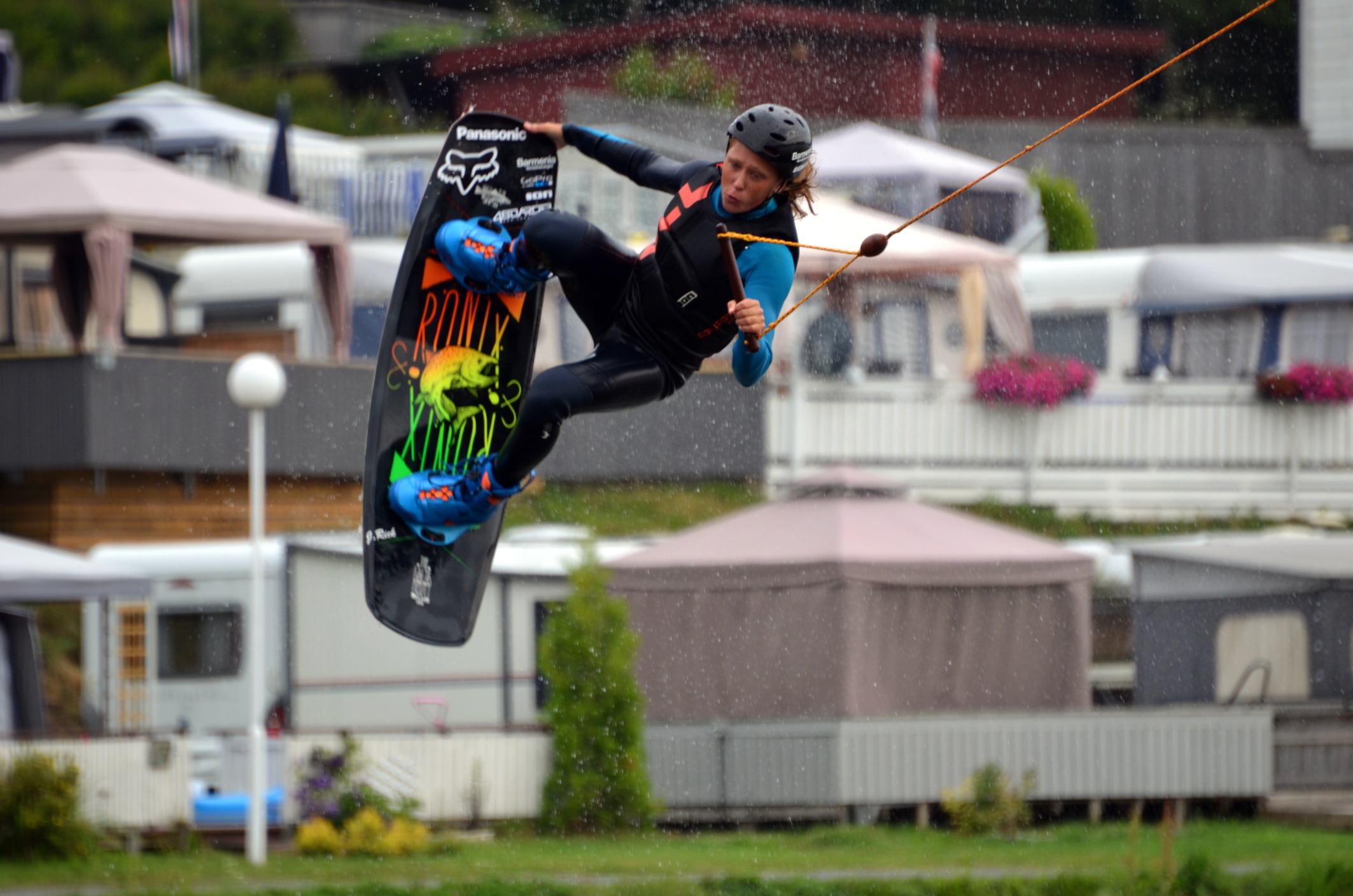 The field boasts the world's leading cable wakeboarders, including reigning world
champion and current second in the Cable Wakeboard World Council (CWWC) ranking, Frédéric von Osten (GER), as well as 18-year-old CWWC leader Sam de Haan (NED) and 2014 European Champion Dominik Gührs (GER), who is third in the overall ranking. The third of the 2012 world championships and fourth of the current CWWC ranking, San Im (KOR), the second of the 2014 European Championships, Lior Sofer (ISR), the third of the 2014 European Championships, André Botta (GER), as well as further top ten riders including Philipp Turba (AUT) will for sure also play a decisive role in the competition.
At the Open Women category, favourites include reigning world champion and
current fourth of the world ranking, Sophie-Marie Reimers (GER), 2014 European
Champion and current world cup leader, Julia Rick (GER), the second of the 2014
European Championships and second of the current world ranking, Maxine
Sapulette (NED), as well as the third of the ranking, Victoria Sosulina (RUS), and
the 9th of the 2012 world championships, Erika Langman (CAN).
The Cable Wakeboard World Championships of the International Waterski &
Wakeboard Federation (IWWF) are held every two years. The Norwegian province of Telemark in the south-west of the capital Oslo will host the event for the first time.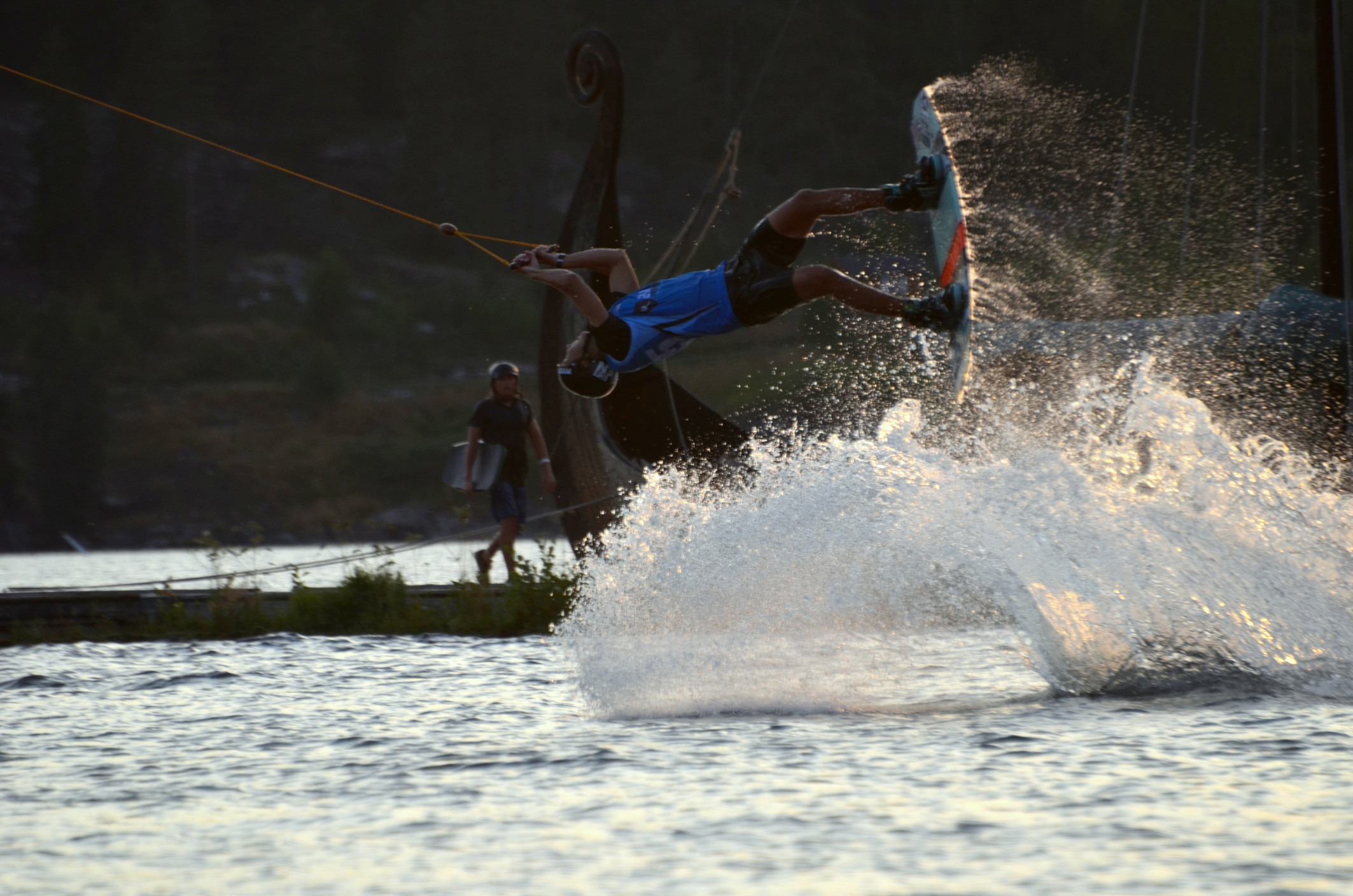 Norsjø Ferieland offers a 5-tower Cable park, 11.5 m high and 550 m long, built by Rixen and opened in 2004. The Norwegian organizers have recently renewed the park and inserted six brand new elements from Unit, including a powerful and challenging 30 m long Silas Thurman pool stair set.
Media contact:
Ring PR • Gerti Ring
Staufenstr. 21• D-83278 Traunstein
Phone: +49(0)861 909 63 81 • Mobile: +49(0)171 784 55 19 • E-mail: gerti@ring-pr.de